Phoebe Deeprose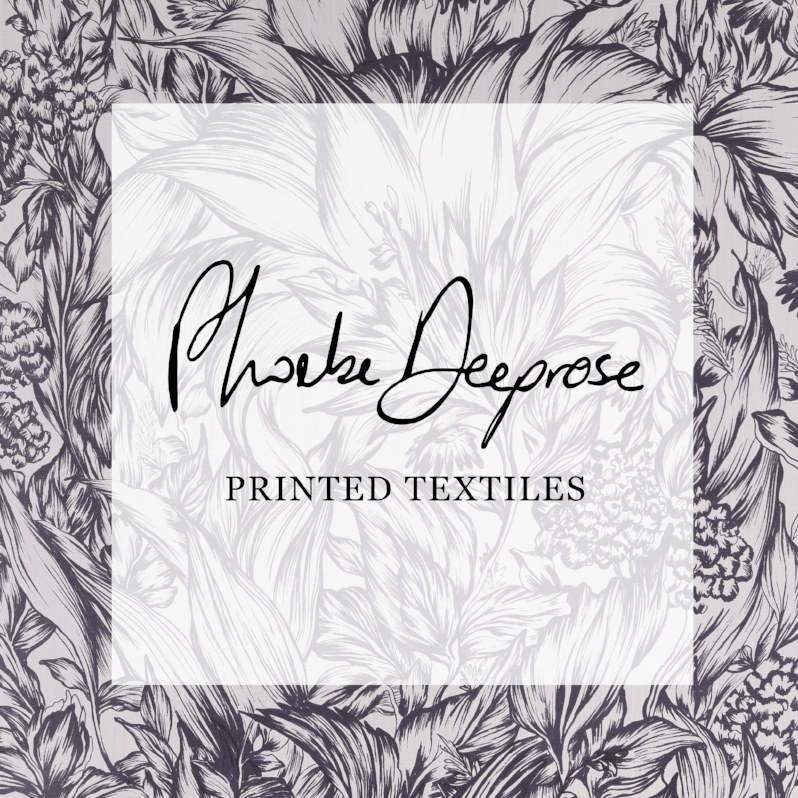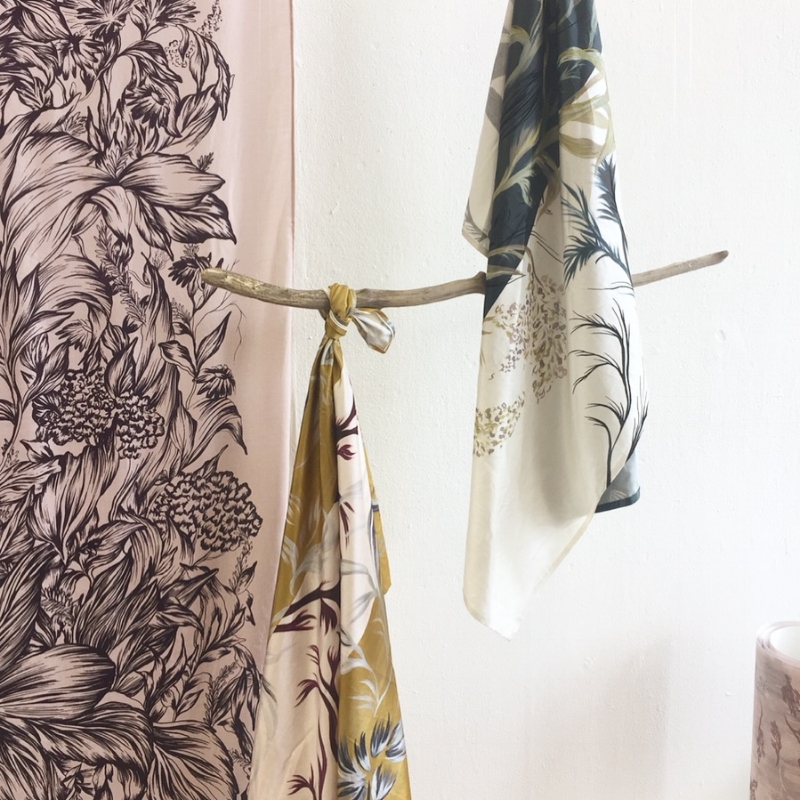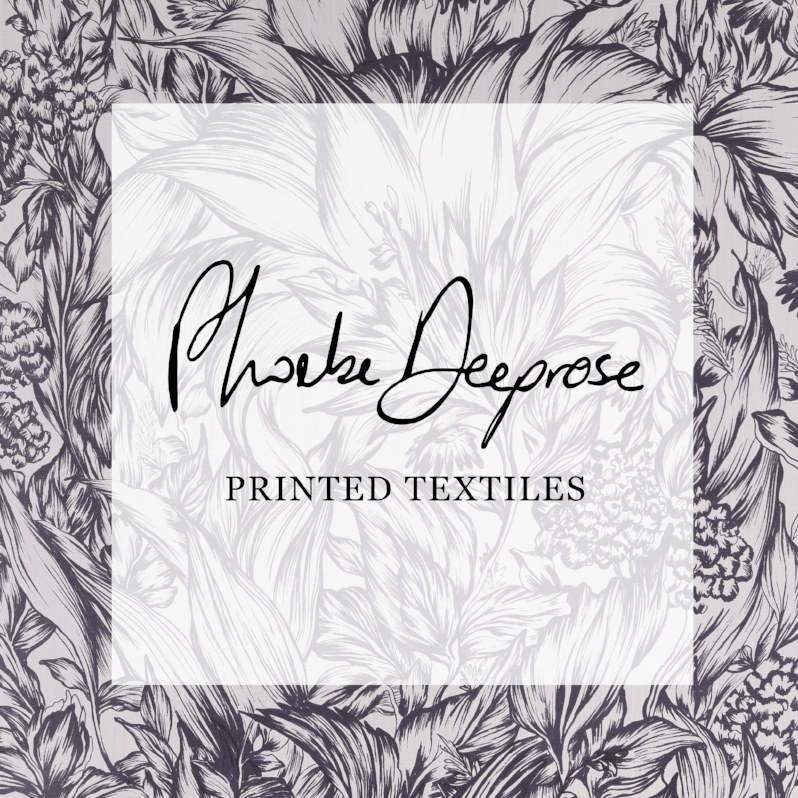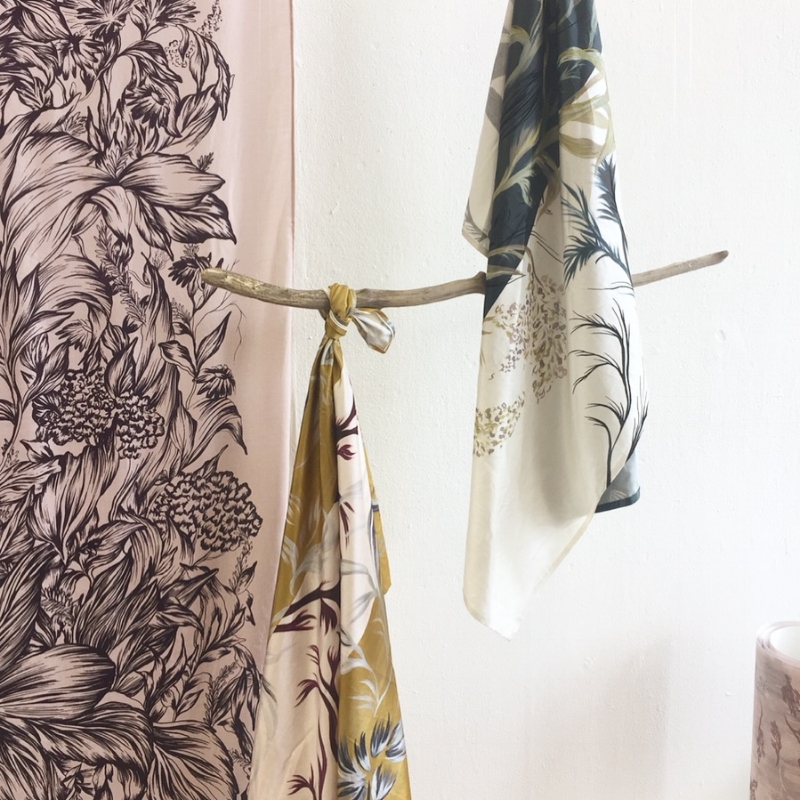 Phoebe Deeprose is a London based Textile Designer:
Creating bespoke fabric designs and homewares for the luxury interior market.
Phoebe studied Textiles: Innovation and Design at Loughborough University with a year in Industry, where she gained valuable skills from working with H&M Head Office in Stockholm, Fusion CPH in Copenhagen, Marks & Spencer in London and other design studios.
With a strong focus on traditional hand painting, colour and a highly illustrative skillset, Phoebe creates innovative visual concepts to be translated into exciting textile designs. Many of her pieces have a stylised botanical feel, often combining illustrative line drawings with natural textures and soft muted tones. Inspired by organic forms, her natural surroundings and anything that ages with beauty. She is most comfortable in her doc martens and dungarees, creating something from nothing and finding beauty in the bizarre.
Her graduate collection has been exhibited at New Designers 2018 and will be featured as part of the emerging talent stand at 100% Design fair for London Design week 2018. She has also worked as a freelance stylist and set designer, exploring spaces in alternative and creative settings.
If you have any enquires or wish to work with Phoebe in any way, please click the link below to visit her website: